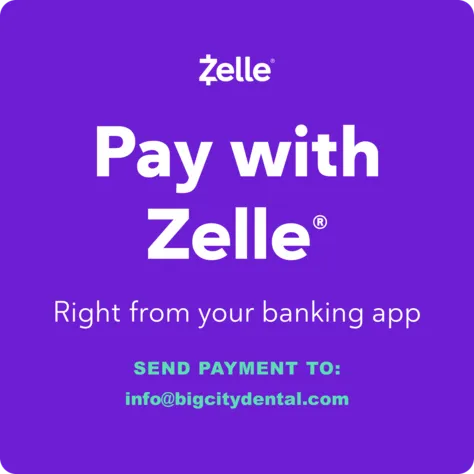 Notice Credit and Debit Card Payments will encrue a 3.75% service Fee
Why Do Patients Choose Big City Dental?
YOUR TRUSTED NEIGHBORHOOD DENTIST FOR OVER 39 YEARS!
Friendly Staff. Beautiful Smiles. Comfortable Environment.
Big City Dental is now open to provide routine dental care and we are following the highest standards of infection control and PPE use. Our schedule and screening protocols have become more extensive to accommodate the recent mandates and recommendations to allow for the your safety and the safety of your dental care team.
The value of you health has been brought to the forefront in no uncertain terms. Good health and health care is the most valuable thing you can have in life. This is the primary belief at Big City Dental. Oral health is one of the most basic health care needs and is directly related to overall health, nutrition, and immunity. Taking care of yourself with the basics of health care includes at home routine dental hygiene, and professional dental hygiene and examinations. We are here to help.
For our patients without dental insurance
Click HERE to learn about our In-House Dental Savings Plan
We'll guide You to that Winning Smile! Dr. Steven Kalensky is an Invisalign and ClearCorrect Provider, and has helped many patients achieve the smile of their dreams. Take the first step to improving your smile and call to schedule your FREE consultation today.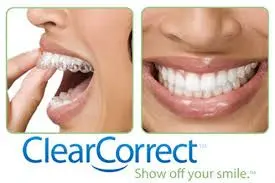 ---
The Invisible Way to Straighten Teeth
*Clear Comfortable Aligners
*Most Comprehensive Conservative Cosmetic Treatment Available
*Stunning Results
*Affordable Monthly Payments